One of the oldest universities in India, Panjab University was setup at Lahore in 1882. It has a long tradition of pursuing excellence in teaching and research in science and technology, humanities, social sciences, performing arts and sports. By virtue of its history and academic excellence, the University has acquired international stature. Over the years, the University has emerged as an institution at the pinnacle of innovative teaching, research and community outreach.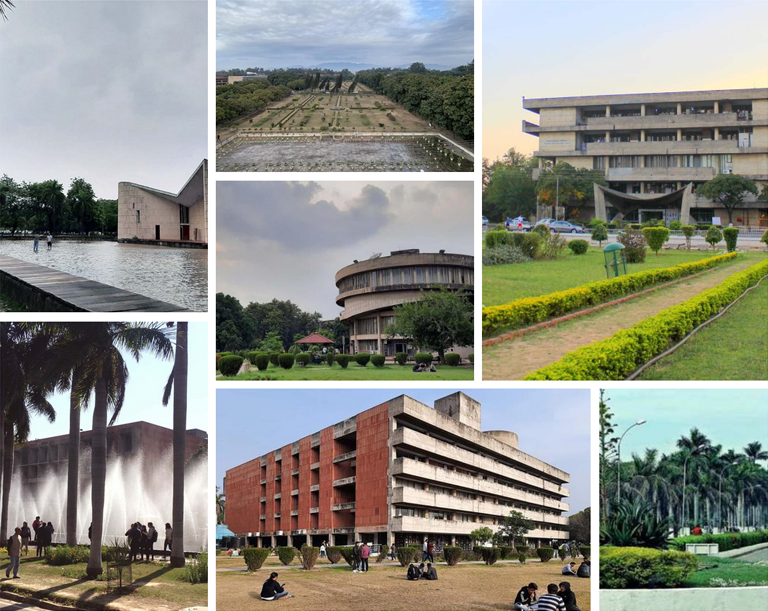 Hon'ble Vice President of India, Shri Jagdeep Dhankhar is the Chancellor of Panjab University. Professor Renu Vig is the first woman Vice Chancellor of the University. Panjab University Campus at Chandigarh has seventy-three teaching and research departments/institutes/centres besides four independent Chairs for research. Furthermore, the University has 189 affiliated/constituent colleges, spread over Punjab and Chandigarh besides Regional Centres at Muktsar, Ludhiana, Hoshiarpur and Kauni.

The University is an active partner in various prestigious International High Energy Research Programmes at Fermilab (USA), KEK (Japan) and CERN (Switzerland). The University has MoUs with University of Nottingham (UK), University of Birmingham (UK), Nottingham Trent University (UK) and University of Western Sydney (Australia). The university also has collaborations with National Science Technology and Development Agency, Thailand; University of Missouri, USA and Universidade de Aveiro, Portugal; International Crops Research Institute for Semi-Arid Tropics (ICRISAT), Hyderabad; International Centre for Agricultural Research in Dry Areas (ICARDA), Morocco for a joint collaborative project funded by the Consultative group on International Agricultural Research (CGIAR) consortium, funded by organisations such as UNDP and FAO; International Centre for Agricultural Research in Dry Areas (ICARDA), Morocco; World Vegetable Research Centre, Taiwan through its South Asia Centre at Hyderabad and Baylor Medical centre, Dallas, U.S.A. The University also has collaborations with a number of national institutes like IARI, Delhi; GB Pant University of Agriculture and Technology, Pantnagar; HFRI, Shimla; IIT, Roorkee; PGIMER, Chandigarh; IMTECH, Chandigarh; CSIO, Chandigarh and many others.

In addition, the University has established Pre-Incubation Centres and Skill Development Centres under the Rashtriya Uchchatar Shiksha Abhiyan of the Government of India to give impetus to research and innovation. BioNEST-PU was launched by BIRAC with a vision that focused on fostering the Biotech Innovation Ecosystem and nurture young entrepreneurs in the northern region of the country. DST-funded Tech Enabling Centre at Panjab University has the vision to make this region fountainhead of technological solutions for needs of society and industry. University DST-Centre for Policy Research has the mandate to prepare guidelines for strengthening Industry-Academia Collaborations under Public Private Partnership mode.

Panjab University has a rich legacy to be proud of. It has produced illustrious alumni in all walks of life. It has been the alma mater of ex-President of India, Dr Shankar Dayal Sharma, former Prime Ministers Shri I K Gujral and Dr Manmohan Singh and a large number of Business tycoons, Nobel laureates, scientists, sports-persons, renowned public figures, notable bureaucrats and theatre personalities who have contributed immensely to the cause of the nation building.